Directions From Creve Couer To Maserati Dealership Nearby
Get I-270 N 

Head South on N Graeser Rd toward W Windrush Creek Rd

Turn right onto Ladue Rd

Use the right lane to take thr amp onto I-270 N

Follow I-270 N and I-70 W to Saint Charles. Take exit 225 from I-70 W 
Take Veterans Memorial Pkwy to your destination in St. Peters
Arrive at Napleton Mid Rivers Maserati

Welcome To The Maserati Dealer Creve Couer Trusts.

Napleton Mid Rivers Maserati is the premier Maserati dealership in the Midwest, and it's located just 14 miles from your location in the beautiful town of Creve Coeur, Missouri.
We know that Creve Coeur means "heartbreak" in French, but take it from us, we won't break your heart at Napleton's Mid Rivers Maserati.
  Head from downtown Creve Coeur to I-270 North. Take I-270 until you get to I-70 West. Go west, young man or woman and continue to Cave Springs Road, where you'll take the exit then cross over the highway. Turn right at Veterans Memorial Parkway and continue for two miles to savings at our location at 4953 Veterans Memorial Parkway, in St. Peters, MO.
  Once you arrive, you'll find yourself right around the corner from the area's largest regional shopping center, Mid Rivers Mall. After dropping your vehicle for service in the morning, spend the day at the mall and pick up your car on the way home. It's an efficient use of your time, we say. Shuttle service between Napleton Maserati and the mall is available.
  We stock the entire Maserati lineup, including the Ghibli, Quattroporte, GranTurismo, Levante and MC20. There's also an amazing collection of beautifully maintained pre-owned luxury cars. The sales experts at Mid Rivers Maserati are trained to provide luxury car-buying decisions. We can advise you of the latest pricing and financing solutions, too. Our sales experts are also able to discuss the benefits of leasing your next Maserati.
  At Napleton's Mid Rivers Maserati, We don't just sell Maseratis. We sell the luxury lifestyle that comes with them. Additionally, we stock many other high-end pre-owned vehicles. We service them, too. It becomes clear that you won't find a better deal when considering our excellent service department and preowned facilities.
Make an Inquiry
Our Maserati Dealer also serves:

Browse Our St. Louis  Maserati Inventory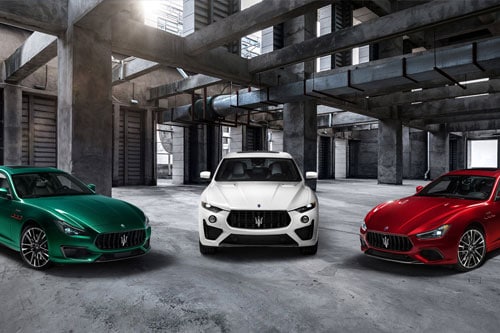 Special Creve Couer Maserati Prices On New And Used Cars For Sale
At Napleton's Mid Rivers Maserati, we offer some of the most competitive pricing for dealerships in the St. Louis region. We promise to work hard to provide you with the best deals possible on a new Maserati vehicle. Stop in today at Mid Rivers Maserati. We are proud to be part of the Ed Napleton Automotive Group.
The Napleton Auto Group has been serving Creve Coeur for years, but our Maserati dealership is the newest one at our Mid Rivers campus. Our sales and service pros, near Creve Coeur, Missouri, are driven to meet and exceed your expectations. We treat all of our customers like a member of the family. Let us make believers out of you, too! Don't forget that purchasing from Napleton's Mid Rivers Maserati helps support the community in which we live. We invite you to come in and see why we are a great place to buy, sell and maintain your vehicle in Mid Rivers, near Creve Coeur, today.
Maserati Vehicle Maintenance Service >>
Here's Why We Are The Premier Creve Couer Maserati Dealer Near You

At Napleton's Mid Rivers Maserati near Creve Coeur, Missouri, our staff is trained to offer you the best sales, service, leasing and financing opportunities possible. We have been in business for more than 90 years. Since then, our motto has been "Second to None Since 1931." At Napleton Mid Rivers Maserati, that's how we continue to operate each day.     The quick trip from Creve Coeur to Mid Rivers is a quick trip of about 25 minutes or less. That means it's easy to get here for a test drive of the amazing new selection of cars from Maserati like the Ghibli, Quattroporte, MC20, Levante and GranTurismo! They are all here, waiting for you to look them over.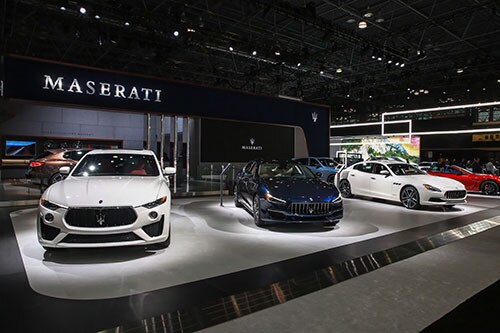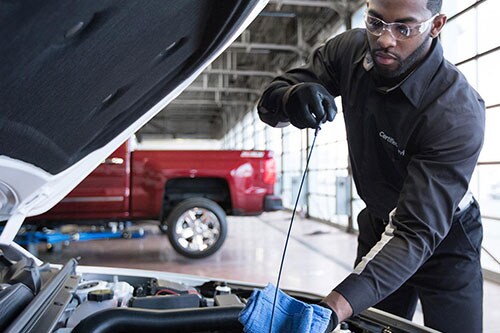 Service Your Maserati Vehicle Monday Through Saturday at Your Local Creve Couer Maserati Dealer! Call 636-329-4762
Our Maserati master technicians are factory-trained and the best in the business. They are the people who know your Maserati vehicle best. Our professional staff is driven to provide the best leasing, buying and servicing experience available anywhere. Whether you select a new or pre-owned Maserati or another lightly-experienced luxury vehicle, please know that "we service what we sell." Our expert technicians know what it takes to keep or get your vehicle back into shape. Even if you bought it somewhere else, call us at 1 (636)-329-4762 or make a service appointment online. We are open from 7:00 am-6:00 pm, Monday through Friday, and 7:00 am-3 pm on Saturdays.
Maserati Vehicle Maintenance Service >>
Visit Your Local Creve Couer Maserati Dealer Today!

Now that you have found the best of all the Creve Couer Maserati dealers, visit us today at 4953 Veterans Memorial Parkwa , Saint Peters, MO 63376. Let us help you find the best new or used car deal for you. Maserati Ghibli deals, Maserati Levante deals, and Maserati Quattroporte deals, are all available at our local Creve Couer Maserati dealer. We also offer incredible Maserati car and SUV lease deals and finance options. But don't just take our word for it. See for yourself.  Stop by and ask about our special Creve Couer Maserati prices.

🔥Popular Creve Couer  Maserati Questions !
To find great deals on a new Maserati in St. Louis, take a glance at our new and used car inventory. All of our new Maserati cars and SUVs are priced to sell including the new Maserati Levante, Ghibli, and Quattroporte. We are also proud to mention that we offer excellent customer service. To learn more  visit our inventory page.
Maserati Dealership With Preowned Vehicles
Here at our local Creve Couer Pre-owned Luxury Car dealership, we work to turn shoppers dreams into reality. We offer a wide range of used luxury cars, SUVs, sports cars, and coupes. We also offer a huge selection of luxury vehicle makes and models. As a result, pre-owned luxury car shoppers can experience more for less. At the same time, you can find the best-used luxury car deals. It's a win-win situation for everyone. Experience the car of your dreams for the best price for you  
Maserati Dealerships That Accept Trade-in
Get top dollar for your preowned car, coupe, sedan, or SUV. Our local Creve Couer Maserati dealership is happy to pay more because we are constantly growing our preowned vehicle inventory. As a result, we are continually looking for the best-used cars for sale. Bring in your previously owned vehicle, and we conduct a free appraisal while you watch. We will also give you an opportunity trade in your old used car for a new Maserati. In our experience, we have been able to help a number of used car owners sell their vehicles without any hassles. And we are certain that we can do the same thing for you. If you're ready to sell your car, visit our local Maserati dealership today. 
Find Maserati Dealer Near Creve Couer,Missouri


Welcome to your premier Creve Couer Maserati Dealership. With an estimated population of 17,833 people located in the Greater St. Louis area, we are proud to serve a city with such a rich history. It's no secret. Creve Coeur is a thriving community in central St. Louis. Therefore, we want to support the community growth with high-quality luxury vehicles such as the Maserati Ghibli, Quattroporte, Levante, and GranTurismo. While we're sure that you have come across quite a few luxury car dealerships in your area, they're nothing like what we have to offer. 
Our Creve Couer luxury car dealership offers great deals on luxury sedans, coupes, convertibles, sports cars, and SUVs. We also provide exceptional Maserati lease deals and finance options. Whether you're looking to buy or lease a new luxury car for sale near you, there's never been an opportunity quite like this. 
Not to mention we also carry a massive inventory of preowned luxury cars. With this in mind, there's something here for everyone. Start taking advantage of new Creve Couer Maserati specials today. Make your way down to our local Maserati dealership near you. We are just a few minutes away from Highway 270. That's more than enough time to get your hands on the best luxury car for sale near you. So what are you waiting for? 
Fill out the free online form below and schedule an appointment today.

Maserati Dealership With Lease Deals
Interested in leasing? Visit our local Creve Couer Maserati dealer near you. We offer a multitude of Maserati lease programs to accommodates your tastes and lifestyle. We allow you to choose your lease terms and reduce your monthly lease rates. In further detail, we also allow qualified drivers to take advantage of our exclusive zero down lease deals. Whether you're looking for a new Maserati Ghibli lease, Maserati Levante lease, Maserati Quattroporte Lease, or a GranTurismo Lease, there's something here for everyone. Contact us today at let us show you how we can help you find the best luxury car lease deal for you.