Directions from St. Louis to our Maserati Dealership
Get on I-64 W/US-40 W
Head South Toward S Tucker Blvd

Turn Right onto S Tucker Blvd

Turn Right onto Clark Ave

Turn Left to merge onto I-64 W/US-40 W

Follow I-64 Q, I-270 N and I-70 W to Saint Charles
Take Exit 225 from I-70 W

Merge onto I-64 W US-40W
Keep left to continue on I-64 W

Use the right 2 lanes to take exit 25 to merge onto I-270 N toward Chicago

Use the 2nd from the right lane to take the Kansas City/ I-70 E exit toward St. Louis

Keep left at the fork to continue on Exit 20B, follow signs for I-70 W/Kansas Cty and merge onto I-70 W

Take exit 225 toward Cave Springs /Truman Rd

Take Veterans Memorial Parkway to your destination in St. Peters 
Arrive at Mid Rivers Maserati

Welcome To The Preferred St. Louis Maserati Dealer

With the population of St. Louis peaking at 2,807,388 people, Mid Rivers Maserati is proud to serve the community. As the area continues to grow, we look forward to helping residents celebrate their success with an unparalleled selection of luxury cars for sale. Since 2016, we've helped dozens of St Louis Maserati drivers in Chesterfield, Wildwood, Ladue, Creve Coeur, and the Town and Country area. We are certain that we can help you find the perfect Maserati model for you. Just think about it.

St. Louis was founded in 1926. Since then St. Louis has grown from a trading post to a major independent city. And, as the city continues to expand, your going to need a means of transportation. Whether it's just you or you have a family of five, you need a luxury car that knows how to get you where you need to go without holding you back. You need a new Maserati for sale near St. Louis.

Trust us. Once you visit our St. Louis Maserati dealership you will never think about driving the same. Whether you're driving through
Missouri
, Illinois, or cruising along the banks of the Missouri River, you're going love what our  Italian manufactured automobiles have in store for you. Visit our luxury car dealership near you and let us show you what you've been missing out on.
Explore all of our St. Louis Maserati deals and find the best luxury car for you. Shop for exotic cars, luxury SUVs, convertibles, and  full-size sedans. Take advantage of our exclusive St. Louis Maserati prices. Start standing out with one of  Missouri's premier luxury car brand.

Contact us today and let us show you why so many people in St.Louis shop at our Maserati dealership

Special Prices For St. Louis Maserati Shoppers Sign Up Now
Browse Our St. Louis  Maserati Inventory
Our Maserati Dealer also serves:

Browse Our St. Louis  Maserati Inventory
Hours
Monday

9:00am - 9:00pm

Tuesday

9:00am - 6:00pm

Wednesday

9:00am - 9:00pm

Thursday

9:00am - 6:00pm

Friday

9:00am - 9:00pm

Saturday

9:00am - 6:00pm

Sunday

Closed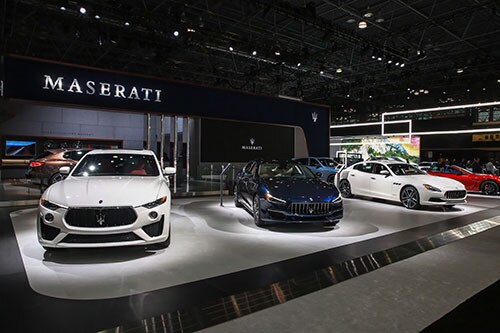 St. Louis Maserati lease specials are now available for luxury car shoppers. We currently $0 down lease deals on select models. We also offer reduced monthly payments  to new Maserati lessee's. For lease shoppers searching for better terms and conditions, we work with your interest in mind. To keep you moving forward, we also give St. Louis Maserati drivers the option to upgrade their current lease at the end of their lease. As a further convenience, we believe in showing St. Louis Maserati drivers that we are committed to them by offering a limited time warranty on all of our new vehicle lease models.
We believe leasing a new car should be hassle-free. Therefore, we are constantly improving our St. Louis Maserati leasing program to help improve our customers satisfaction:
St. Louis Maserati Lease Program >>
Used Car Dealer Serving St Louis, MO

St Louis Used Car Sales are always  happening at Napleton Mid Rives Maserati. Shop now and save big on a new pre-owned Maserati Ghibli, Levante, Quattroporte, Granturismo or any other make and model. We carry a huge selection of all of popular automobiles in St Louis. We also carry used cars under 10K, high-end luxury sports cars, and a world-class collection of executive pre-owned vehicles.  And as a further convenience, we also give our visitors the option to used cars for cash. Come take advantage of our new St Louis used car prices. We update our used car inventory daily. Don't miss out. Get your used car deal today. Shop now.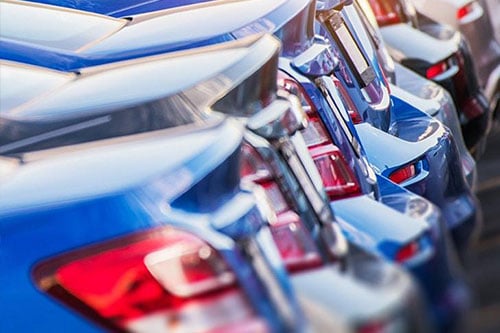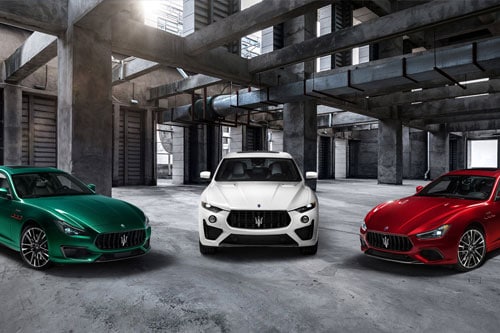 Looking for used car financing? Great choice! Here at our used car dealer we offer we can help you finance a used Maserati or any other popular make and model. Whether you're a first-time car buyer, struggling with poor credit, or need a better used car payment, we can help you. Our team has helped dozens of car buyers finance vehicles with used car loans, and we can help you find the right financial solution for you. Call or visit our used car financing department today and find out how to get started. If you want to save time, pre-qualify online for a used car loan online and find out how to reduce your monthly used car payment. Don't wait. Start driving your new used car today.

Considering financing a new Maserati. Visit our local St. Louis Maserati dealership. We offer new car shoppers a wide range of finance options. Plus, we can also help you pre-qualify for a new auto loan. We can also help you find the right lender for you. Believe it or not, we understand how much of a hassle it can be to finance a new vehicle. Therefore, we work to make  financing a new car easier for you. We will take care of everything. All you have to do is sit back and relax while we go to work. Sound interesting.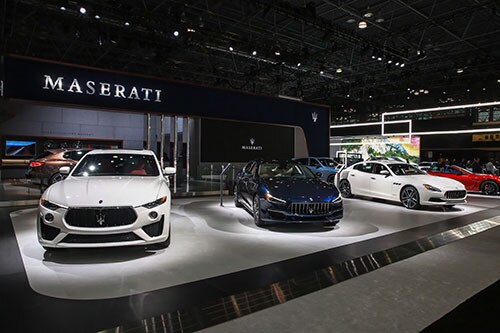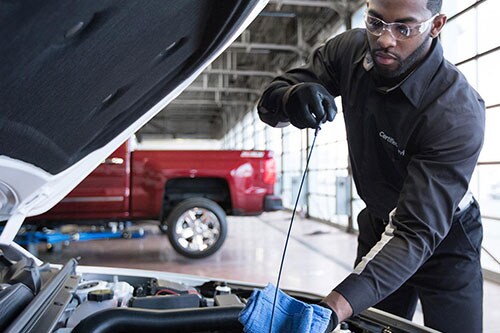 Our Service Department is Open Monday through Saturday! Call 636-329-4762

Our Maserati factory-trained technicians and certified master mechanics are the people who know your Maserati vehicle the best. Additionally, our professional staff will work hard to offer the best buying, leasing and servicing experience possible. Whether you buy a new or pre-owned Maserati vehicle, a gently-owned luxury vehicle or other well-cared-for used car, truck or SUV, remember that "we service all makes and models" and know what it takes to keep or get your vehicle back into tip-top shape. And it doesn't matter if you bought it somewhere else. Just call us up at 1 (636)-329-4762 or make a service appointment online. We are open from 7:00 am-6:00 pm, Monday through Friday, and 7:00 am-3 pm on Saturdays.

🔥Popular St. Louis Maserati Questions !
To find great deals on a new Maserati in St. Louis, take a glance at our new and used car inventory. All of our new Maserati cars and SUVs are priced to sell including the new Maserati Levante, Ghibli, and Quattroporte. We are also proud to mention that we offer excellent customer service. To learn more  visit our inventory page.