Come Explore Our New  Maserati Models For Sale Near St. Louis

Maserati cars are defined by their lust-worthy exotic appearance. Whether you're looking for a spacious luxury sedan, a luxury sports car, a luxury suv, or a convertible, there's something here for everyone in St.Louis. The new Maserati lineup brings 55-years of refinement to the luxury car segment. Even before Maserati automobiles came standard with a Twin Turbo Engine, the Maserati brothers knew that their cars would serve people with a drive for excitement.

Starting with the Maserati A6 coupe, Maserati has transformed into a bold, sleek, sophisticated Italian luxury sports car. We are proud to bring the award winning lineup of Maserati luxury vehicles to St.Louis , Maplewood, Chesterfield, St Peters, Naperville, and surrounding areas. Our new Maserati inventory is growing everyday. In the process we are developing new luxury car lease deals for all of our local Missouri Maserati shoppers. We're excited about everyone in our community find the best Maserati deals near them.

Whether their looking for a new Maserati Ghibli for sale, Maserati Levante for sale, or a Maserati GranTurismo for sale, we want to serve everyone. We see great opportunities for everyone shopping at our local St Louis Maserati dealership. Let us help you find the best Maserati price for you.

The 2019 Maserati Ghibli is an Italian luxury car built with three different model trims including- Ghibli, Ghibli S, Ghibli Q4. It available with two Twin Turbocharged V6 Engines to choose from. Off the line,the 2019 Ghibli comes standard with 345 horsepower. If that's not enough power for you, there's always an option to upgrade to a new 424 horsepower V6 Engine. You'll appreciate the luxury of having the option between RWD and All-Wheel drive in a new luxury sedan. Beyond performance,  this vehicle features everything you could imagine in a new luxury vehicle. From plush leather seats to the worlds most advanced technology, this vehicle has everything you need right where you want it. The new St Louis Maserati Ghibli's price is perfect for drivers accommodate their pleasures.
Return To The Top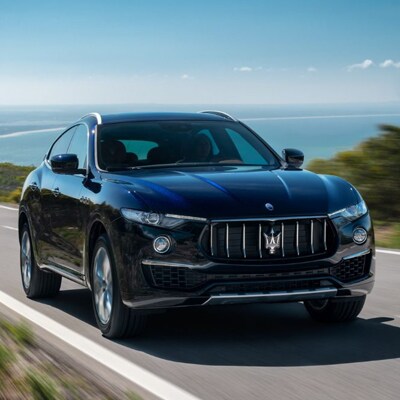 Maserati Levante For Sale Near St.Louis
The new 2019 Maserati Levante is a midsize luxury crossover SUV. It comes available in four different model trims- Levante, Levante S, Levante GTS, Levante Trofeo. Originally, the Levante Masearti SUV comes standard with a  354 horsepower V6 Engine. If you're the kind of driver who needs more power to control, the Levante S comes equipped with a 424 horsepower V6 Engine. And if that's not enough, you can also upgrade to the Levante GTS with  550 horsepower V8 Engine.But wait, it doesn't stop there. If you're looking for the best way to take your driving experience to the next level, the new Levante Trofeo comes available with a 590 horsepower V8 Engine. Complimented with a wide range of features, you're going love much easier the new Maserati makes your life.

Return To The Top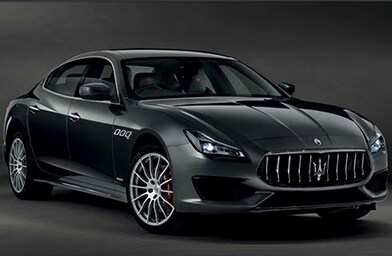 Maserati Quattroporte For Sale Near St.Louis

The 2019 Maserati Quattroporte 4-door midsize luxury sedan is characterized by its dramatically sleek, stylish, exterior design. This race-bred luxury sedan champions St.Louis with a 424 horsepower V6 Engine. Complimented with excellent road handling capabilities and braking systems this car has mastered the art of performance. All the while, providing you with the pleasure and satisfaction that you deserve. As a further convenience, the new Maserati Quattroporte also comes standard in three different model trims and three different engines consisting of a Twin-Turbo V6  and a Twin-Turbo V8. Come find out which Masearati Quattroporte is the best luxury car for you.

Keep reading to learn more about the new Maserati Quattroporte  for sale near St Louis >>

Return To The Top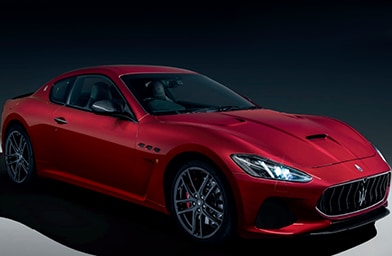 The Maserati GranTurismo is an Italian luxury sports car with 454 horsepower. Motivated by a powerful Twin-Turbo V8 Engine paired with an 6-speed automatic transmission, this vehicle  pumps out 384 LB-FT of torque.The Maserati GranTurismo's performance-inspired exterior design emphasizes elegance, sophistication, and innovation. Without a doubt, the new Maserati GranTurismo is breathtaking experience. This luxury car coneys all of the features and capabilities of what you would expect to find in a high-end luxury car. And if that's not enough, St Louis Maserati GranTurismo drivers can upgrade to the all-new MC. Come find out why so many people  in Missouri love to drive the nwe Maserati GT.

Return To The Top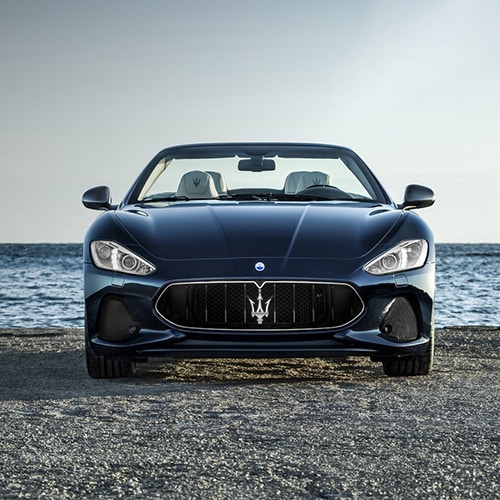 Under wide-open skies, the Maserati GranTurismo Convertible delivers in luxurious, supermodel-like style. This new Maserati is a piece of art that has managed to roll out of the gallery and onto streets around the World. The iconic Maserati Trident is front and center and is a symbol that only the most powerful Maserati vehicles receive. An aerodynamic front splitter slices through the wind, as sleek bi-xenon headlights with LED daylight running lights taillights (DRL). This Sexy Italian is now available in Maserati GranTurismo Convertible Sport and GranTurismo Convertible MC trim levels.Pulling its design inspiration from Maserati's past, namely the Tipo 60/62 Birdcage Maserati from 1959-1961, the new GranTurismo continues with that fluid-like feeling that has graced cars from the brand for generations.
Make an Inquiry