St. Louis Maserati Levante Deals Are In! Shop Now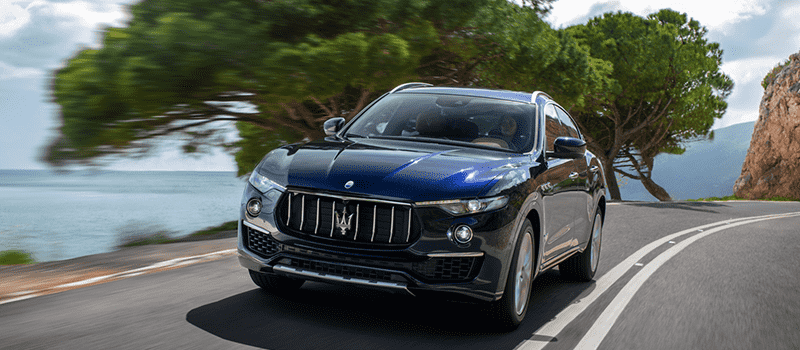 It's here! The new St. Louis Maserati Levante Sale is back. And better than ever. Don't miss your chance to take advantage of all of the new features and technology that comes standard with the new Maserati Levante special. We're talking an 8-inch touch-screen display, 12-way power adjustable front-row seats, and plush leather-wrapped seats.
Not to mention, this compact luxury crossover SUV also comes standard with a Twin-Turbocharged V6 Engine that generates 345 horsepower and 369 LB-FT of torque. That's more than enough power to tackle your next adventure.  And don't overlook the new Maserati Levante All-Wheel Drive system. All in all, the new Maserati Levante is the perfect sport utility vehicle. And you can own it today for a high price. That's right. We're offering exclusive Maserati Levante prices to everyone in St. Louis, Missouri.  Don't let this opportunity pass you by.
Maserati Levante Models

Maserati Levante Model 

 Engine Layout

 Horsepower

 Torque

 Transmission

 Levante    

 Twin-Turbo V6 Engine

 345 Horsepower

 369 LB-FT

 8-Speed

 Levante S

 Twin-Turbo V6 Engine

 424 Horsepower

 428 LB-FT

 8-Speed

 Levante GTS

 Twin-Turbo V8 Engine

 550 Horsepower

 538 LB-FT

 8-Speed

 Levante Trofeo

 Twin-Turbo V8 Engine

 590 Horsepower

 538 LB-FT

 8-Speed