St.Louis Maserati Quattroporte Performance:Power Play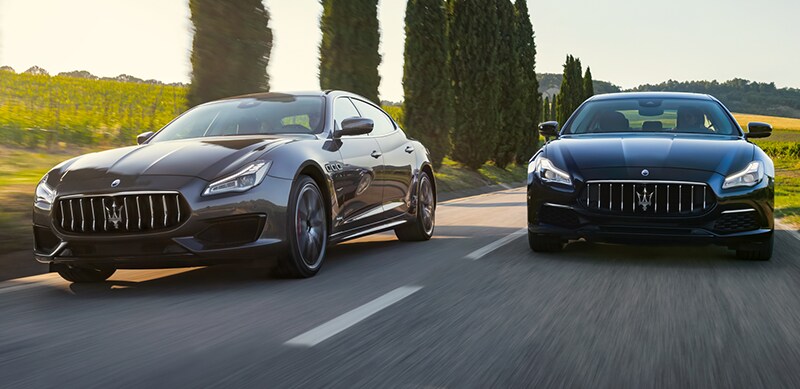 Power for the Maserati Quattroporte  comes in the form of two engines with a proud heritage. Direct from Maserati Powertrain at the Ferrari factory in Maranello, Italy, these engines are designed to cover long distances at a refined high speed. The Quattroporte S and S Q4 with all-wheel-drive, get their dynamism from a 3.0-liter twin-turbocharged V6 engine that produces 424 horsepower and 428 lb-ft of torque. It ticks off the time between zero and 62 mph (100 kph) in 5.0 seconds with a top speed of 179 mph.
The Quattroporte GTS gets its motivation from a Ferrari-built 3.8-liter twin-turbocharged V8 engine that makes 523 horsepower and 479 lb-ft of torque. This twin-huffed V8 can achieve 0-to-62 in 4.7 seconds, with a terminal velocity of 193 mph.